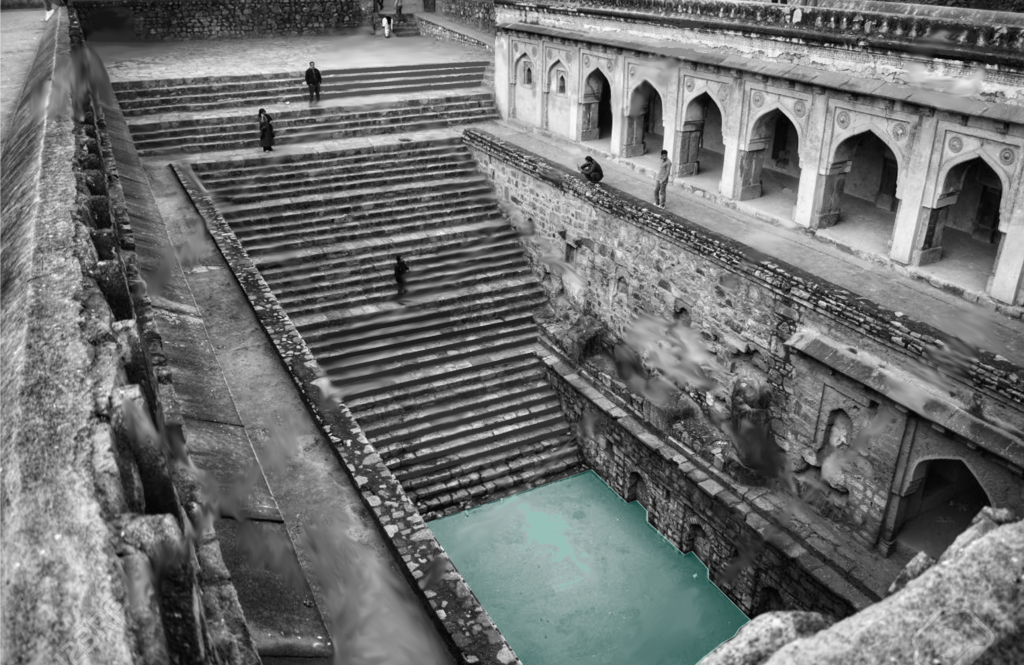 Ancient network of water harvesting
structures in Delhi, India.

Tanvi Gupta
2020
Delhi is located in the Northern part of India being continuously inhabited since the 6th century B.C. Through most of its history, Delhi has served as the capital of various kingdoms, most notably the Delhi Sultanate and Mughal empire. Two prominent features of the geography of Delhi are the Yamuna floodplains and the Delhi ridge.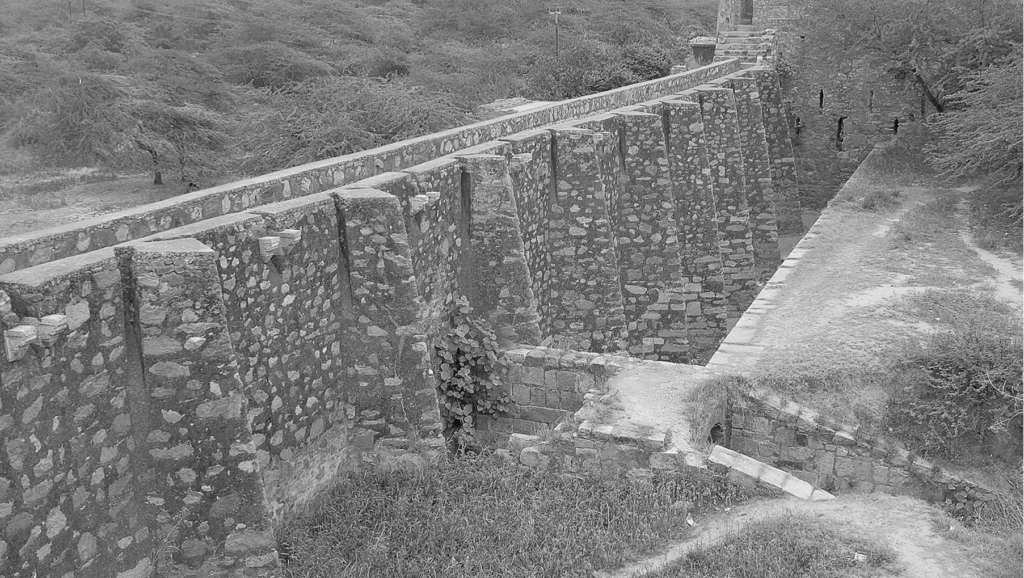 Delhi's urban waterworks developed in early thirteenth century. They took the following main forms of hauz (water tank), baoli (stepwell) and bund (embankment). Collectively these small structures served the sultanate capitals of South Western Delhi. As with other ancient and medieval water systems, they were incremental and coordinated. Urban lakes, tanks and reservoirs were sited in gently sloping areas adjacent to hillside water control structures.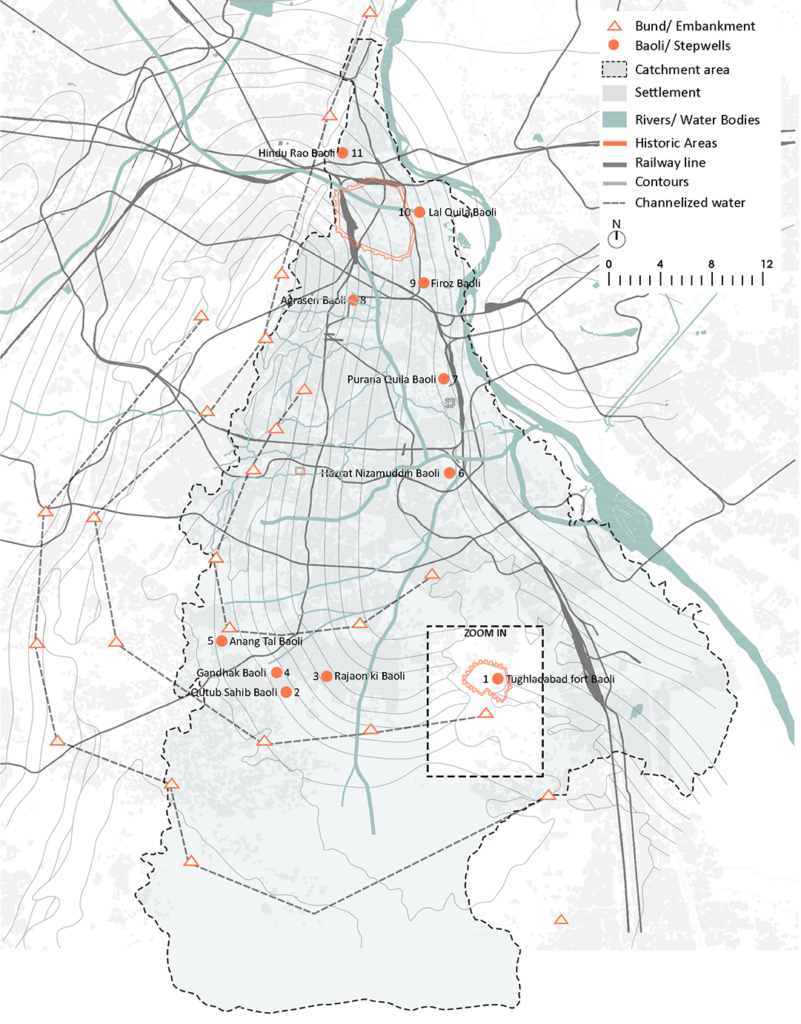 Delhi sultanate waterworks developed during the early 13th century. They took three main forms – the bund network (embankment), hauz (water tank), and baoli (stepwell). These reflect the main strategies of the Delhi Sultanate water works – the bund network helps in directing and capturing the runoff from the ridge, the hauz stores the surplus monsoon surface water runoff and recharges groundwater while the baolis tap into the shallow groundwater along with storing rainwater.
Circular Stories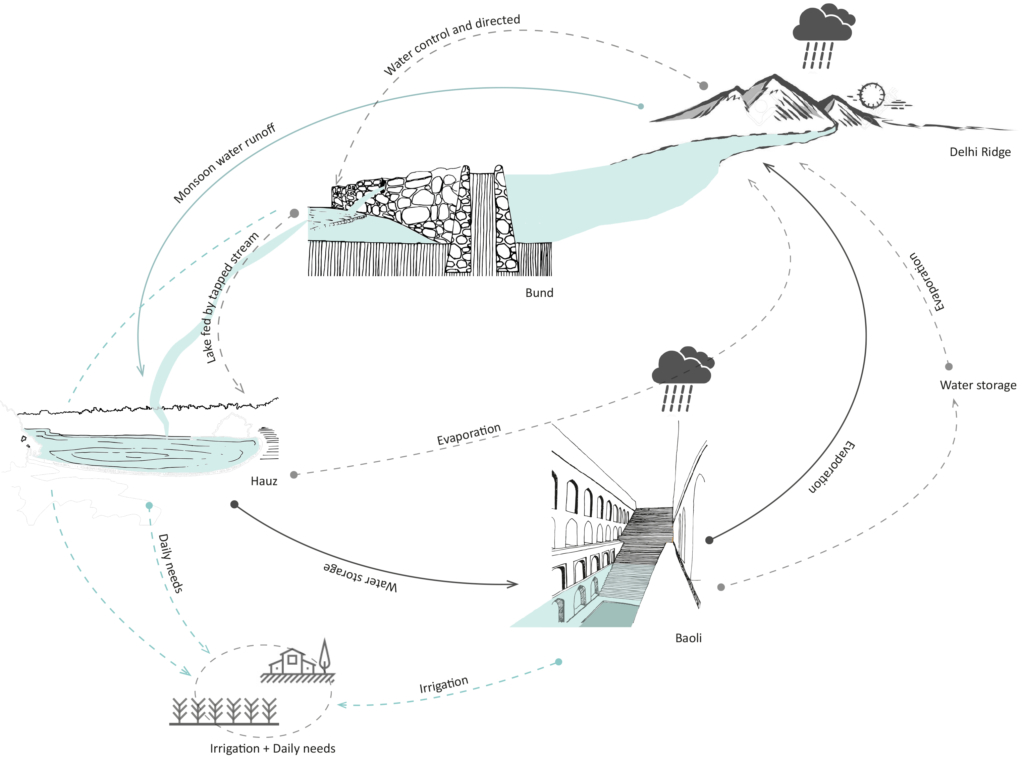 Delhi Sultanate waterworks or harvesting structures were well coordinated with one another, each structure supporting the existence of the other. The bunds, the royal tanks called hauz and the baoli storage structures aided water evaporation and condensation into the atmosphere which again would be captured in the ridge landscape during monsoon.
Today, these water structures lie in a dilapidated state with some having been restored for heritage and tourism purposes. Thus, it is important to learn from past methods of harvesting water to overcome the hydrological problems Delhi is facing today.