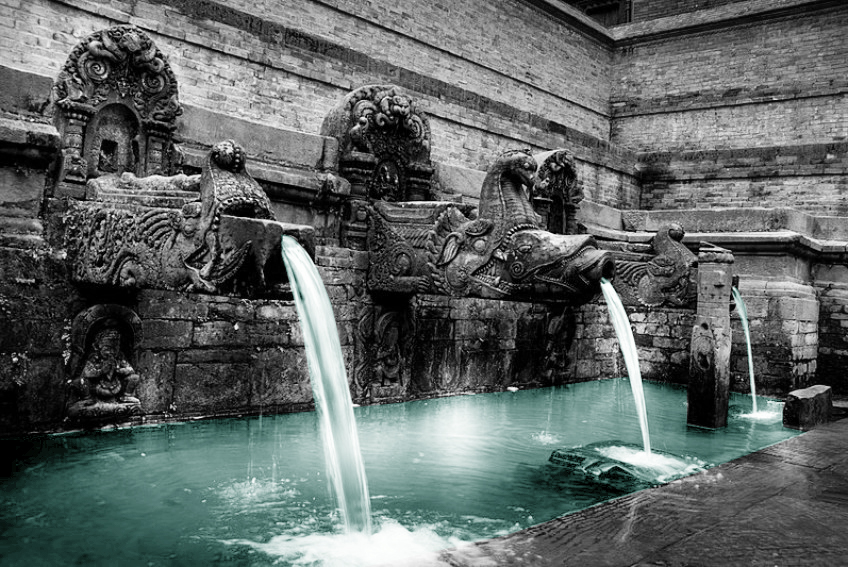 A traditional water supply system in
Kathmandu Valley, Nepal

Maozhu Zhang
2023
Quick city expansion seriously damaged the water structures of Hiti Pranali in Patan. The Tikabhairav Rajkulo used to be 11.2 km from Tika Bhairab to the city centre cannot be seen on the map of Kathmandu Valley in 1970. Today, with state support, it barely reaches Thecho, 5.6 kilometres away after restoration. As a result, the canal no longer supplies water to the pond today. Many ponds have been filled in to build buildings, which makes it more difficult for aquifers to receive freshwater recharge. Hitis experienced a similar fate. Since the spouts obtain water from shallow aquifers, structures and buildings near the spouts affect the spout supply lines. Due to the damage to the water structures by the urban expansion. Now, many Hiti Pranali in Patan city do not function anymore.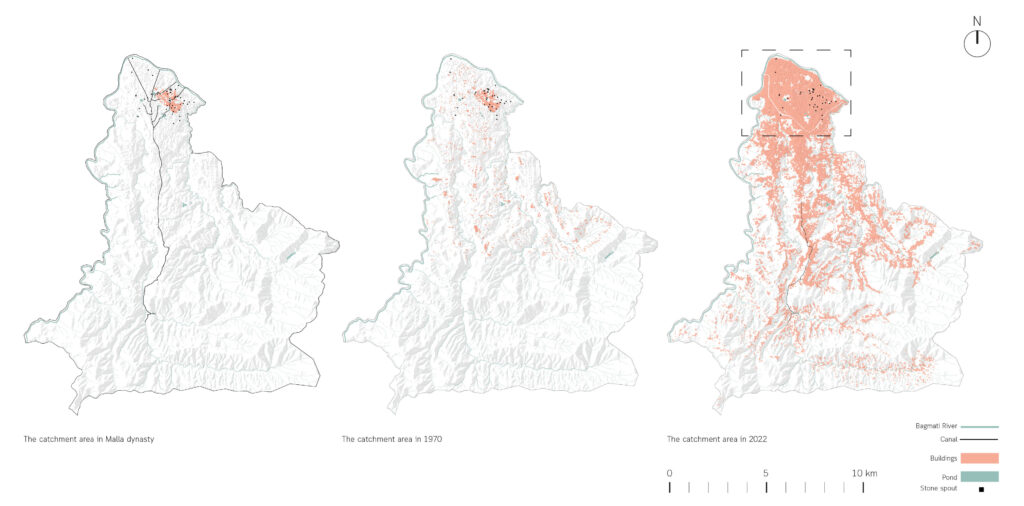 Different types of water structures are developed to solve a particular purpose in the network, together they form a complementary structural water supply system that enables the storage, distribution and management of water. The following list mentions the types and their names in the Newari language: Canal (Rajkulo), Ponds (Pukhu/Pokhari), Stone Spouts (Hitis), and Dug wells (Inara). The canal is used to divert river water from the valley to the city's pond. Ponds are used to recharging the shallow aquifer. Stone Spouts and Dug well are used to extract water from the shallow aquifers.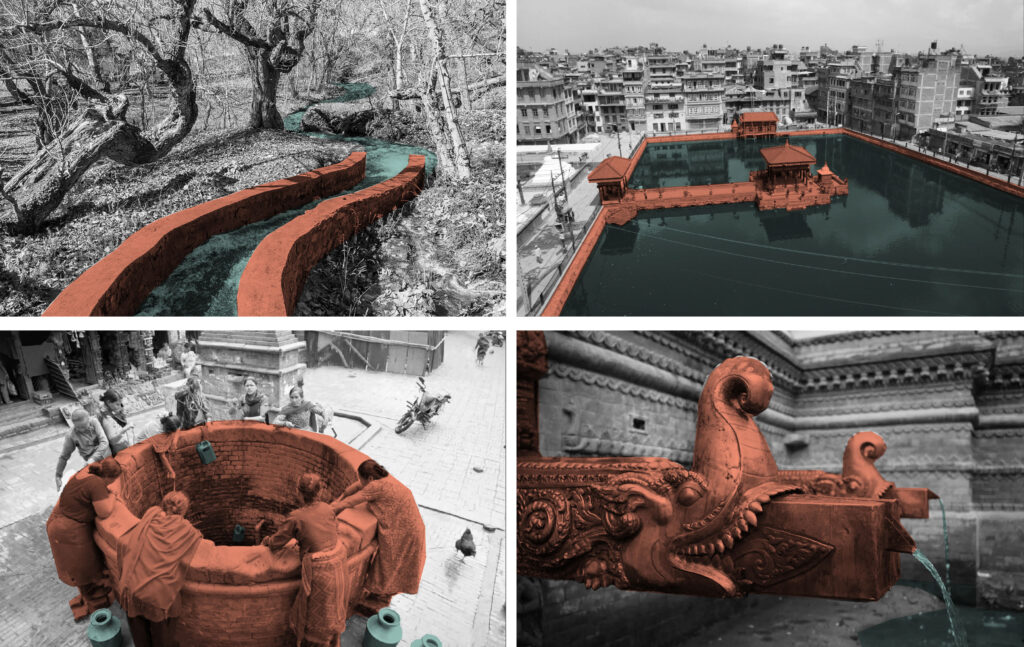 Circular Stories
Ancient patan people built the Hiti pranali based on thier living context. This water system receives groundwater recharge from the mountain rivers and provides the city with a continuous supply of clean water throughout the year. Although the quick city expansion seriously damaged this old water system, but the hitis, which is still in operation, still plays an important role in supplying water to nearby communities. And, in response to the current water crisis, this ancient water system can not only be useful but can provide insight into the search for strategies. This system depicts three values based on their significance from the past to the future.