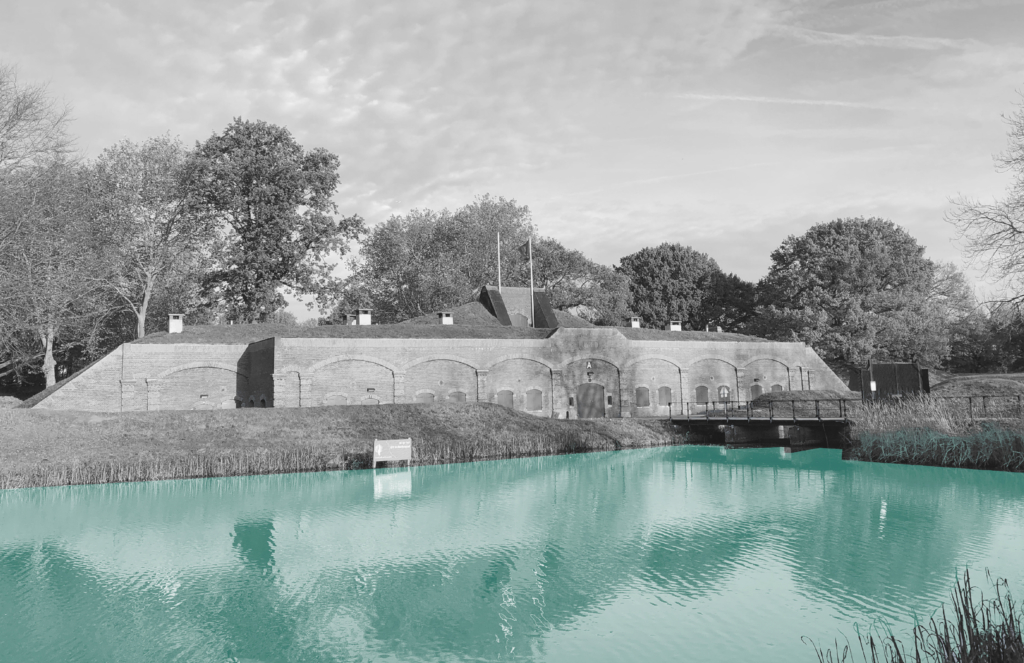 Water as a defence line comprised of a system of waterworks for inundating and military elements for troops.

Huadong Zhu
2019
The New Dutch Waterline was built to defend Holland, the west part of the Netherlands and it is 85 km long. Large areas of agricultural land (polders) were flooded with a layer of approximately 40-60 cm of water- The traditional drainage system of the polder landscape was transformed into a 4 km wide defence line.
Pumps and sluices guide the water out of the deep lying polders, in war-time the water could be directed into the polder. In a normal situation the water table is higher during winter. During a dry summer, water needs to be taken in from the boezem system. The boezem system is the discharge water network which brings the polder water from into the outer water. The whole water system can be set in motion by switching the pumping stations on and off or changing the direction of the water flow.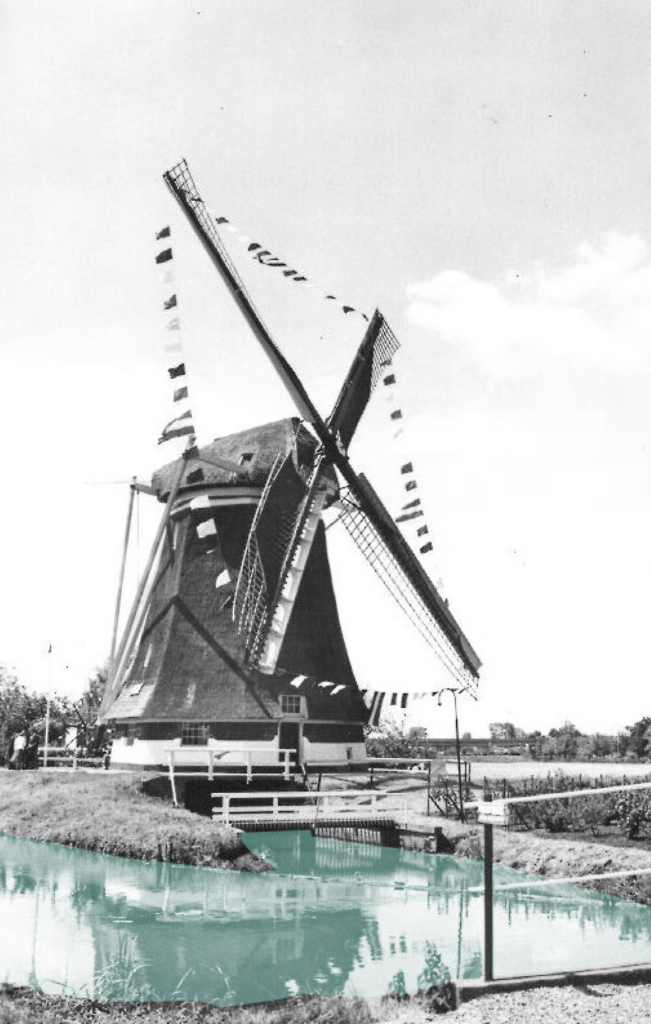 Normally the land is drained for agricultural use. After peat digging, used as fuel the land turned into a lake a became useless. By draining the inner lakes, new, deeper lake-bed polders were created. During the war period, the polders were transformed into lakes again and could not be crossed by enemies on foot or by horse.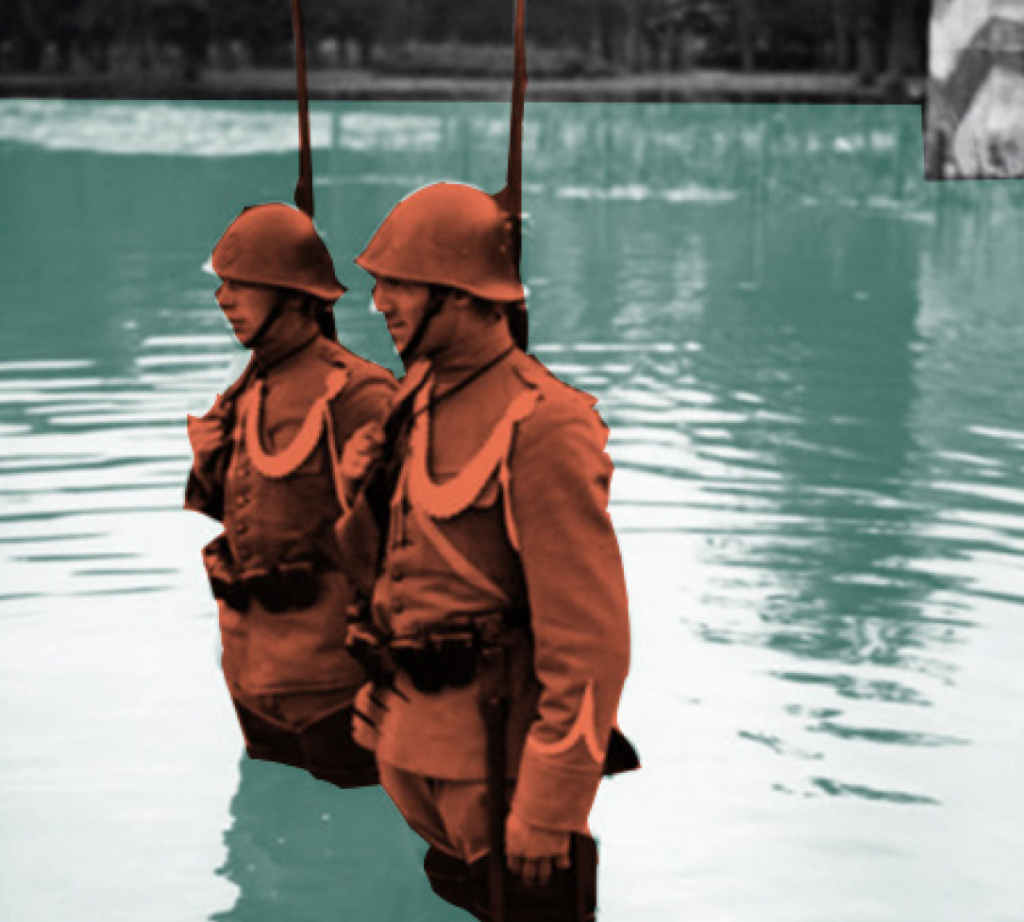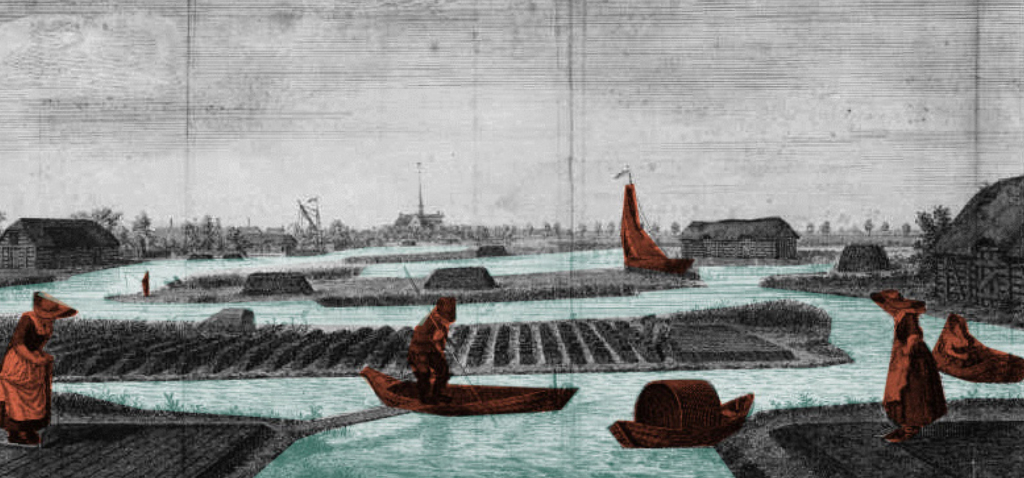 During normal times, the water is pumped out into the river, part of the boezem system. During war times, the waterworks can switch the direction and pump the water into the polder. Today they pump water into the polders during dry summers.
The existing water management in a polder is based on an independent managed water level. The system consisted of mills, later replaced by pumping stations and the sluices. The polders have different water levels. During the war the area was flooded polder by polder.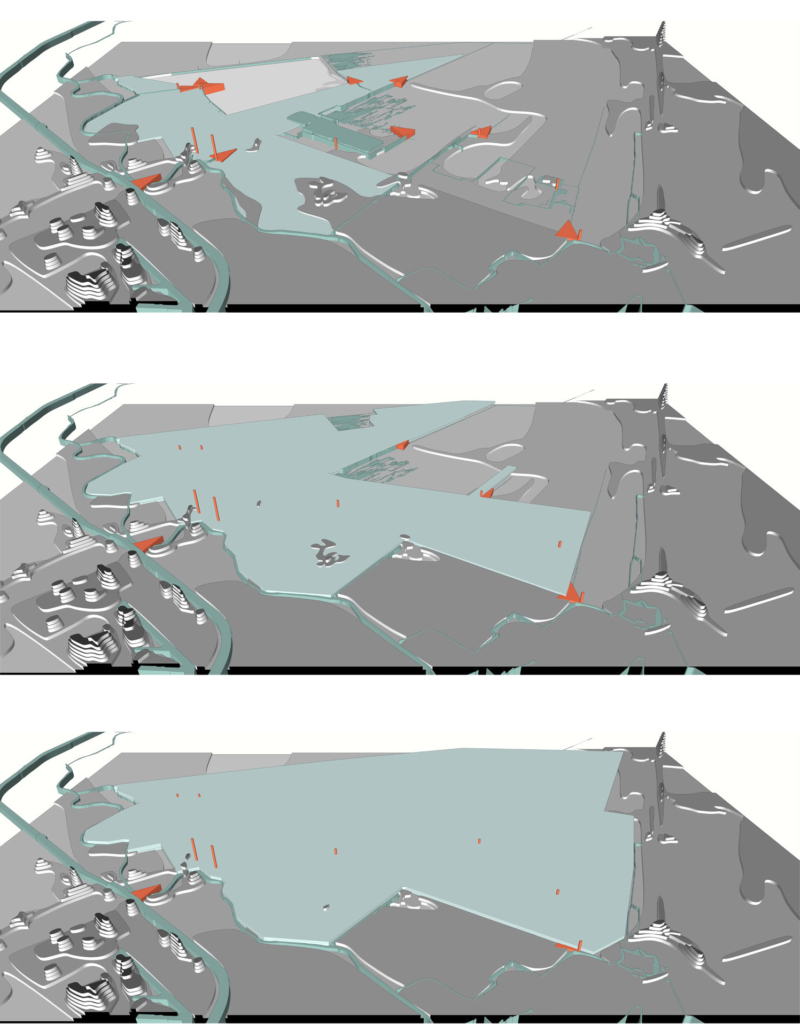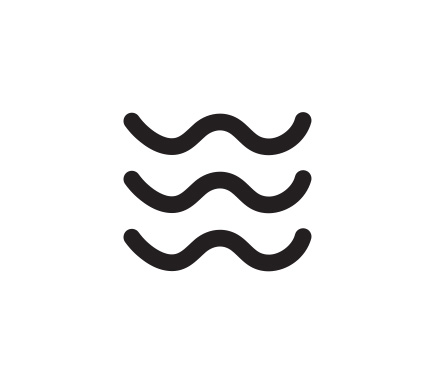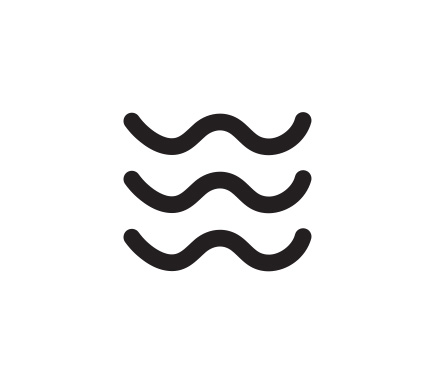 For the entire booklet of The New Dutch Waterline be so kind as to contact us through the form in the Contact section.