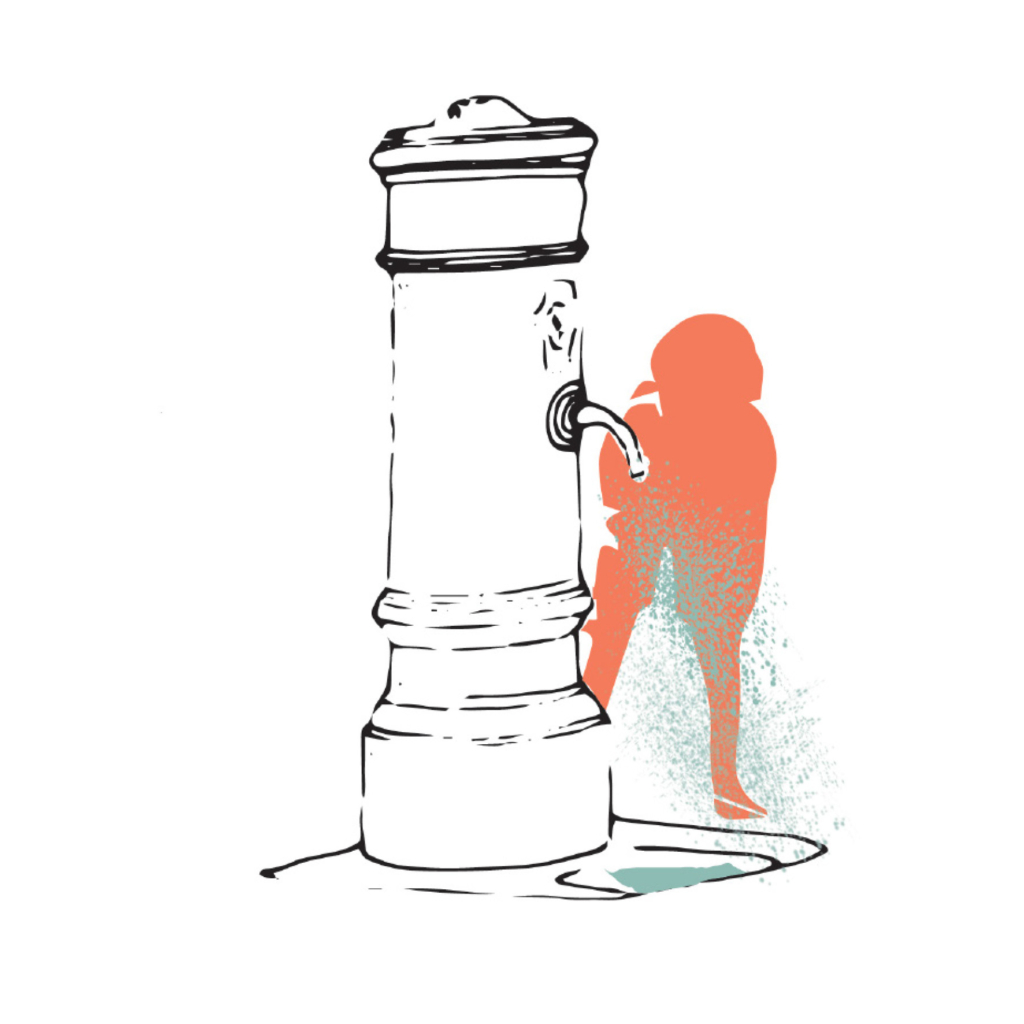 Literally the term Nasone means big nose. It is the typical roman freshwater drinking fountain. The city of Rome began installing nasoni around the 1870s to provide fresh water supplies for citizens; today there are still between 2500 and 2800 Nasoni in Rome.
Project Name: The Roman Aqueducts – Rome, Italy.
Climate: Temperate – Mediterranean Climate
Year: 1874
Water Type: Drinkable
Meaning: Fountains of contemporary Rome
Users: Citizens
Accessibility: Public
Materials: Cast iron
Temporality: Fixed
Form: Point
Use or function: Aside from the social-welfare benefits of supplying drinkable water to citizens, nasoni serve as needed ventilation valves for the Roman water-supply system.