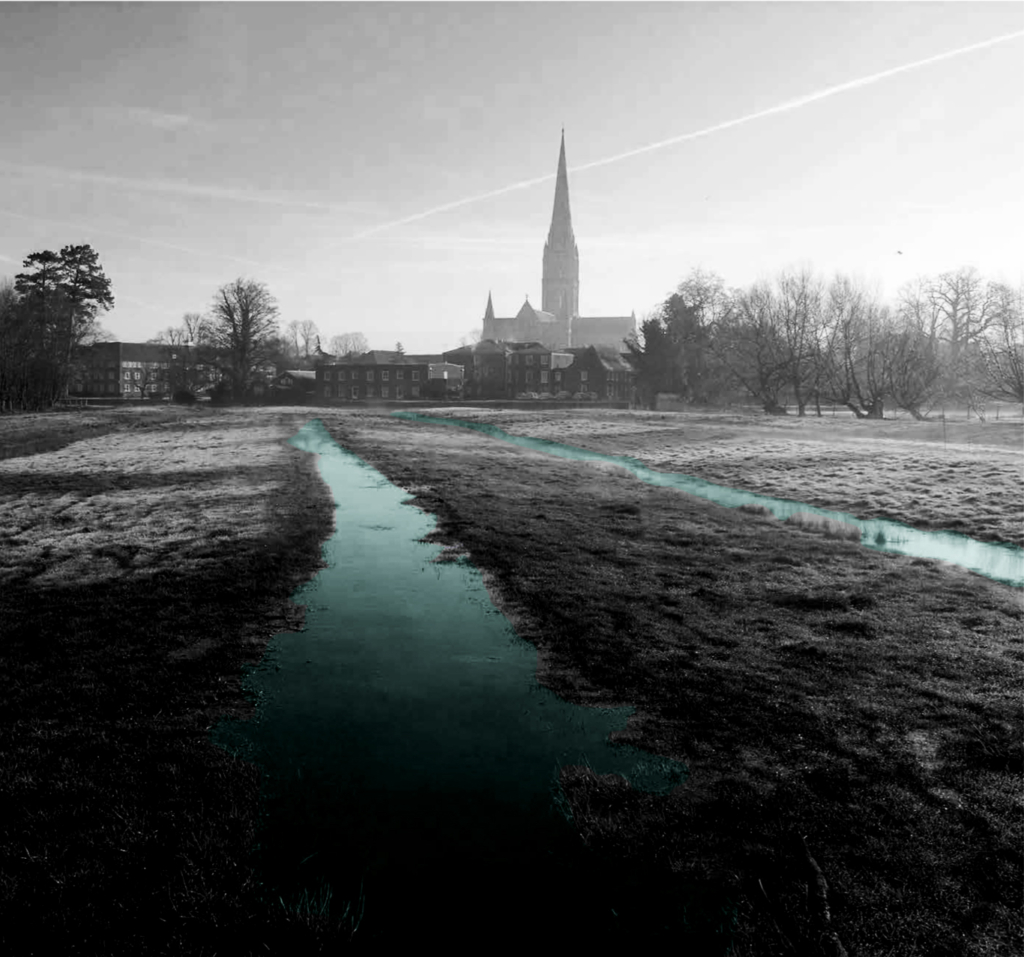 A pasture productive system in traditional English agriculture.

Farnoosh Bazrafkan
2021
The Harnham Water Meadows are located inland in the South-Western part of England. The water catchment area of
Harnham being a part of the county of Wiltshire. The rivers of this area are largely spring-fed and provide a stable flow
throughout the year. Along the floodplains of these rivers a series of (abondoned) water meadows can be found.
Water meadows are part of a well known irrigation system in England. The chalk valley landscapes of Wessex are an important county for water meadows because of the topsoil texture and slightly alkaline water they provide, elements that are needed for grass sward development.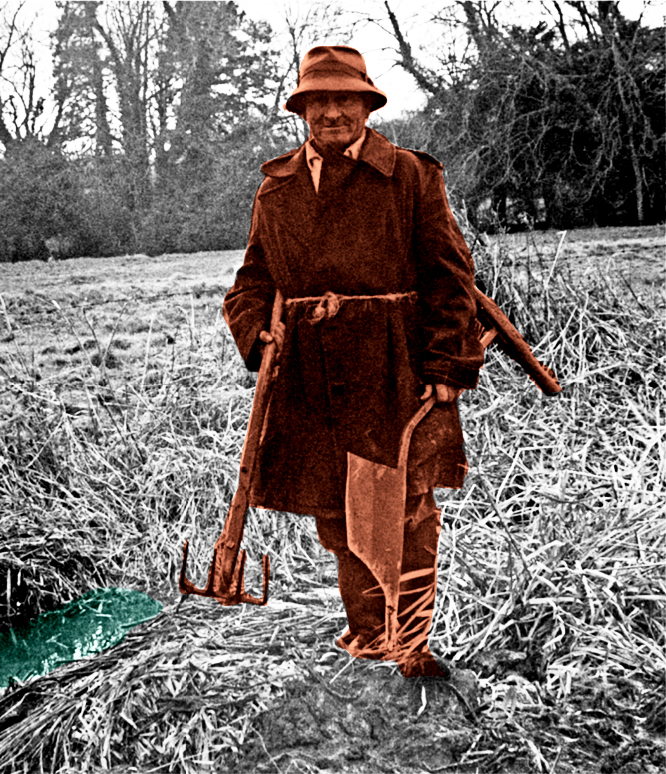 The Harnham Water Meadows, as a remnant of the 17th-century farming revolution, form an important part of the historical English landscape. These floodplain meadows are altered in such a way as to control the flow of water in order to improve agricultural activities. Due to their common occurrence, water meadows are often regarded as semi-natural features in the landscape while in reality they are notably artificially constructed.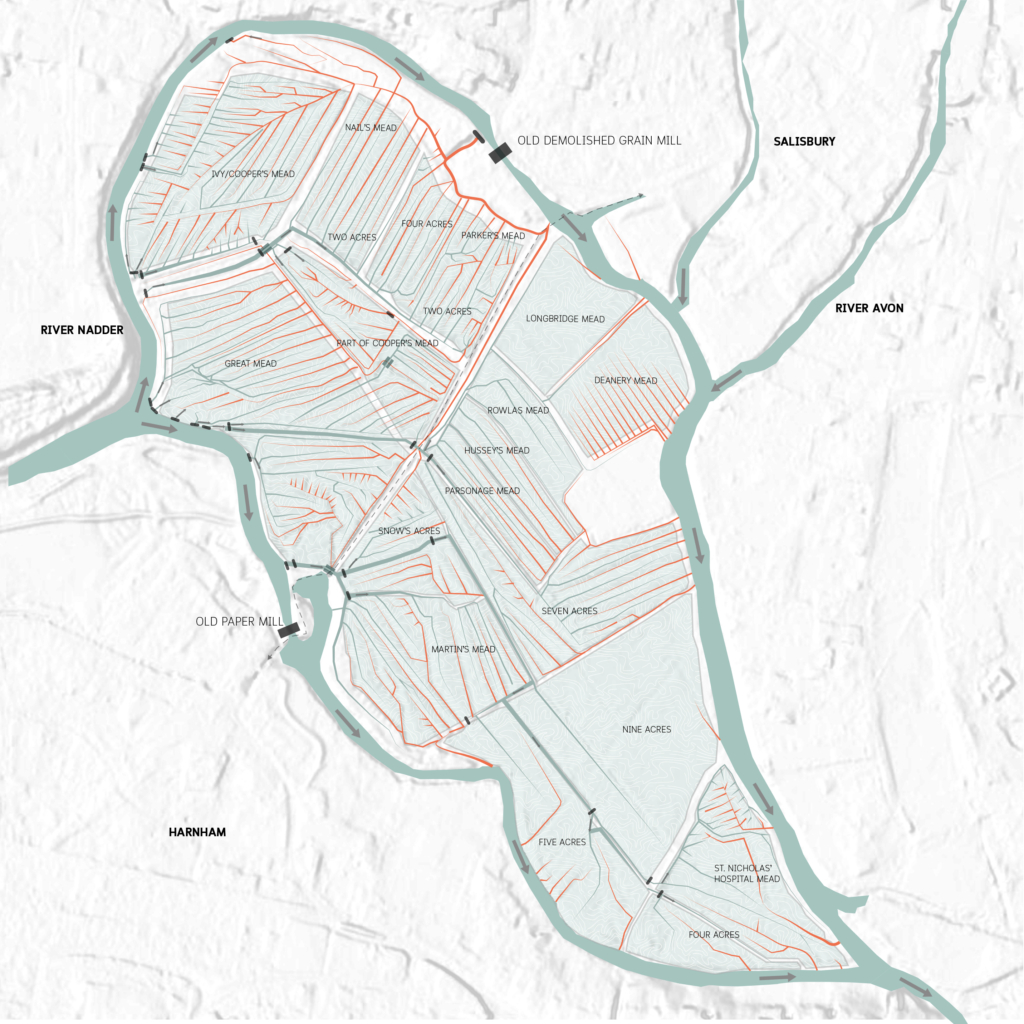 In more detail, in figure 17 it becomes evident that the two mills at Salisbury and Harnham are integrated into the water system and provide a raised water level upstream through impoundment. Then, the main carriages, controlled by
so-called hatches or sluice gates, allow the flow of water into the meadows. Eventually, river water would run along the tops of the constructed ridges so that water trickles through the grass at a depth of 25mm. The passage of water would return back into the river system via drains that lead to a tail drain back into the river Avon.
Circular Stories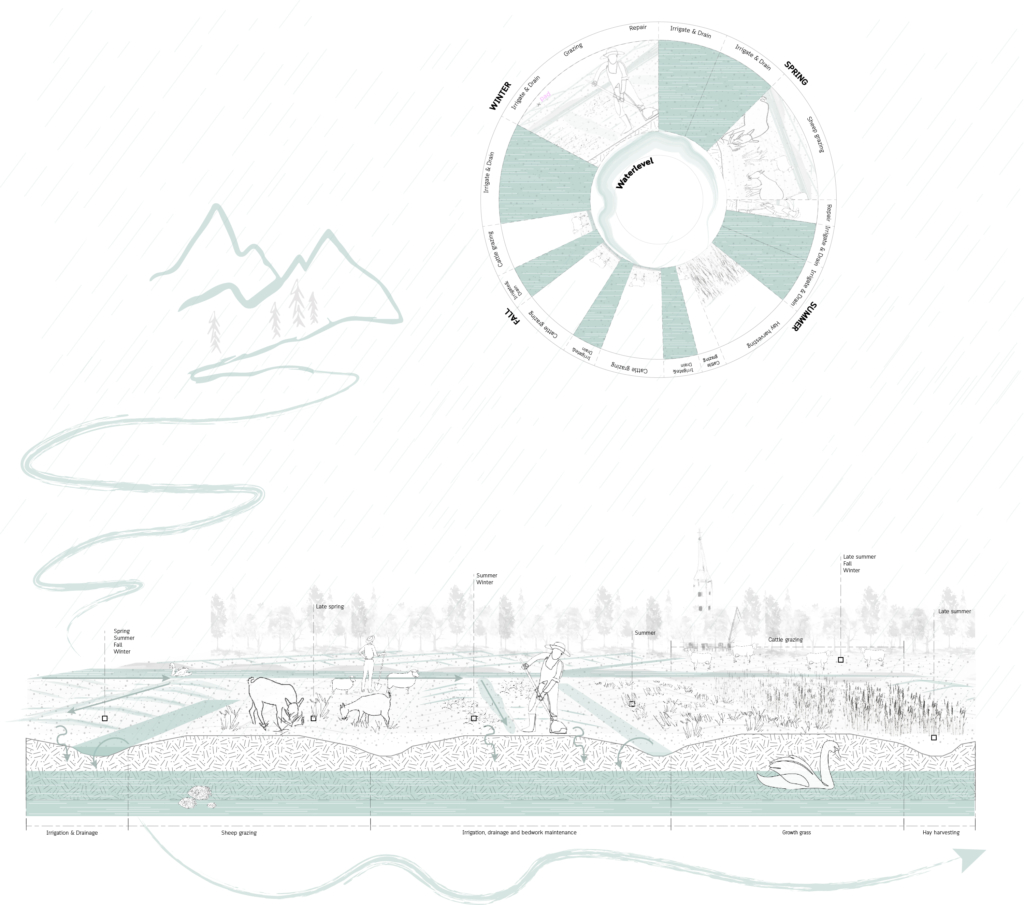 Initially, water meadows were part of the English agricultural "Sheep-Corn System". The meadows provided grass while the sheep grazing this grass provided fertilization, leading to better crops on surrounding arable fields. Within this agricultural system, "floated" watermeadows were used for irrigation in the winter or early in spring, bringing nutrients and oxygen into the soil. Typically, this caused the grass to start growing about one month earlier than un-floated floodplain meadows. Later in the season, during the summer when the soil was drying out, water meadows were re-watered so that (typically) two cuts of hay were taken and used to feed other animals – cattle and horses. The drowning of the meadows took place in a cyclical management system. Meadows were usually drowned
for a few days followed by drained for a few days (3-7 days). In mid-March when grass would reach a height of 150mm, sheep would graze the fields of the meadows. Towards the end of May, the sheep would be removed again, allowing the grass to produce hay crops. From June until the end of September dairy cattle grazed, causing problems for the meadow surface and water banks. The latter leads to bedwork maintenance during the end of the fall.